Asparagus Soup Recipe
Asparagus season in the UK is short and always highly anticipated. Freshness is the key with asparagus, so choose your spears carefully. You can buy thin asparagus spears or large, fat ones but they should always be firm and green, never wrinkled and dry. Discolouration, scarring or slimy tips are all to be avoided. The buds at the end should be closed and neat if you're using the whole spear but the more open tipped versions are often cheaper and fine in asparagus soup recipes.
The beauty of this vegetable is all in its delicate taste, so while people are constantly looking for new and adventurous ways to use it, probably the simplest way to appreciate it is with a good roster of asparagus soup recipes.
Basic asparagus soup recipe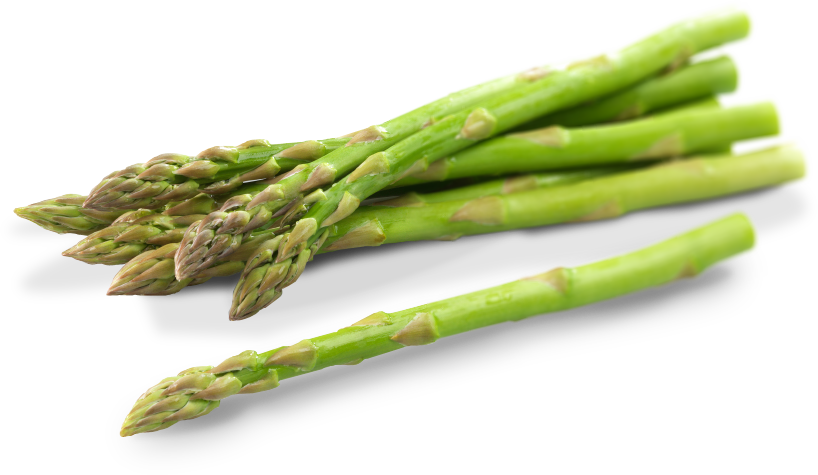 2 tablespoons olive oil
1 onion, finely chopped
400g fresh asparagus spears, finely chopped
500ml hot chicken or vegetable stock
4 tablespoons double cream
Put the olive oil into a saucepan over a gentle heat with the onion and cook for about five minutes, until soft. Add the chopped asparagus and keep cooking for a couple of minutes, then pour in the stock. Bring to the boil and season with salt and freshly ground black pepper. Reduce and simmer for about six minutes or until the asparagus is cooked.
Remove the pan from the heat and pour in the double cream, then use a hand held blender to whizz the soup until smooth.
Alternative asparagus soup recipe

This summer vegetable minestrone not only looks beautiful, it's also wonderfully healthy with lots of vitamin C and fibre.
Summer vegetable minestrone

3 tablespoons olive oil
2 leeks, thinly sliced
2 sticks of celery, finely chopped
2 courgettes, finely chopped
4 cloves garlic, finely chopped
1 litre hot vegetable stock
250g asparagus spears, stems chopped and woody parts removed
100g peas
200g broad beans
1 teaspoon fresh basil leaves, finely chopped
Put the oil into a large saucepan on a gentle heat with the leeks and celery. Cook until soft, for about eight minutes, then add the garlic and courgettes and cook for another five minutes.
Add the stock and cover the pan then simmer for about 10 minutes. Add the remaining vegetables and cook for four minutes more, until tender and cooked through. Stir through the chopped basil and season to taste. Serve garnished with a couple of extra basil leaves and with fresh, crusty bread.